Expert technical consulting services to help organizations turn the burden of
managing their network and technology into a complete business advantage.
Backed by an extensive IT and business experience of our staff, Etriniti also taps on a pool of networking industry experts and utilizes the appropriate technology and processes to help companies plan and design their IT strategy for optimal network performance and greater business opportunities.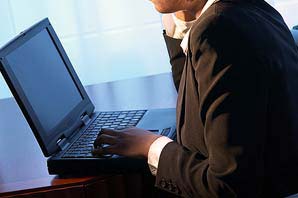 Upon an "as needed" basis, organizations can benefit from Etriniti's focused,
flexible resources to complement their own internal expertise. Whether it's advice on how best to make your network support your business goals or technical guidance on how to keep your network safe and secure, Etriniti has the solution for you.
Through its highly integrated approach, Etriniti Consulting ensures that IT technical aspects of your organization is fully aligned with the business strategy.
Etriniti Consulting's Capability Model enables us to optimize resources, develop
detailed planning and budgeting, and allocate our most appropriate consultants to client projects - so you get the best results at the right cost.
Providing various types of services:
> QoS Assessments
> Configuration Assessments
> Network Traffic Assessments
> Conceptual Design
> Technology Comparison
> Architectural Design
> IT Security Audits
> Security Design
> Security Research
> System Reinforcement
> Deployment Strategy Consultancy
> Proof of Concept Consultancy
> Intrusive Testing
> IP Architecture Consultancy