Etriniti Plus was established in 2004 to serve the increase of small to large business needs for network infrastructures, applications, and Information Technology skill reinforcement.

The primary strategy of our business is to provide resources and assistances in planning, managing, operating, and supporting IT systems, infrastructures, and facilities to definitely meet organizational requirement.

With our best effort, Etriniti Plus offers a wide range of selection and assists organization in various areas of IT technologies, starting from campus infrastructure, enterprise infrastructure to internet technology, since we have extensive experience in designing, managing, consulting, troubleshooting, and even skill-developing IT technologies. Most of the time, our professional services bring a positive Return on Investment at the end.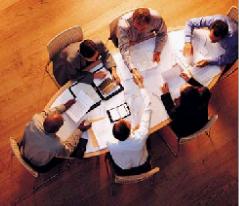 Summarily, our great capability to serve end-to-end business needs that span from implementation of hardware & software infrastructures to IT skill reinforcement assists organization to leverage existing data assets more cost and quality efficiently and effectively.